We were back at Camp Bestival Dorset this year with another spectacular finale show for the festival. After the success of our Disco Inferno show last year, we wanted to make sure Camp Bestival's audiences enjoyed this year's show All You Need Is Love just as much!
Making the Show
Making All you Need is Love was a work of love and collaboration with a huge group of people. Billy began talking about this year's spectacular with Camp Bestival's Artistic Director Josie in August last year. From the start she brought the vision for the overarching theme of the show. She is also the artist whose work transformed HMS Bestival into the most beautiful stage from which to perform our show.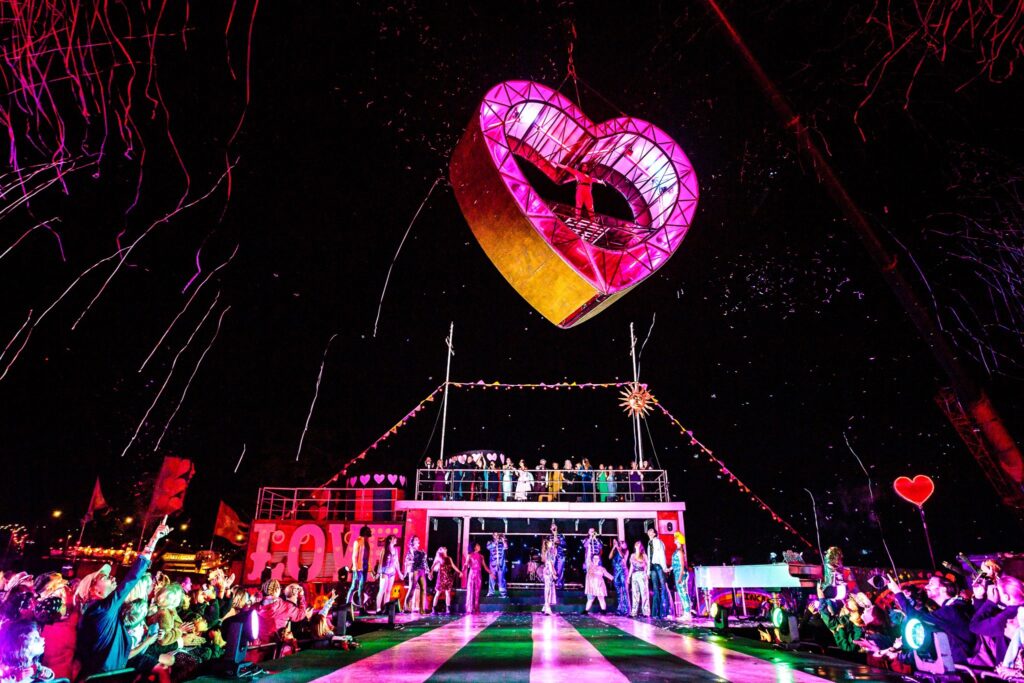 Our Artists
We were lucky enough to have the majority of our artists from last year return to perform with us again. Nandi Bhebhe and Diverse City's Claire Hodgson came back on board, bringing our story to life with their beautiful choreography.
This year we decided to add another dimension to the show in the form of live music. James Graham provided a troupe of talented musicians to perform with us and they, along with singers from ReLight My Choir, created a wonderful soundscape for our performance.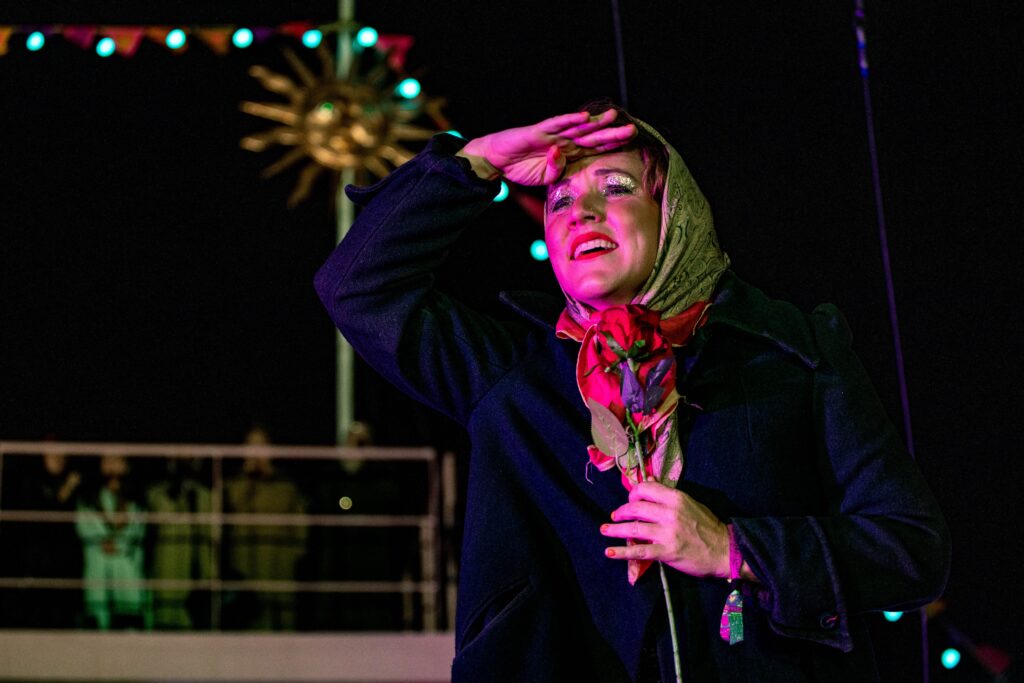 Flying Props!
Also new for this year were some beautiful and bespoke aerial props – a giant flying heart and piano! The heart became a sensational home Drag Queen Soroya Marchelle, whose soaring vocals were a real treat for the audience as she flew high above the crowds. Celebrity Gok Wan also wanted some of the action, and took flight in the heart on Saturday ahead of our final performance of the weekend.
Our new flying piano had several moments in the spotlight. Pianist James wowed crowds as he played live whilst being lifted in the air, and aerialist Alfa Marks performed a beautiful rope piece suspended below. Nandi also sang live from atop the piano, with her rendition of 'Love is in the Air', very fitting!
This is the fourth year we have created a finale show for Bestival, and are looking forward to many more to come.
Photo Credits: Leora Bermiester, Charlotte Horton, Victor Frankowski