We are excited to announce a brand new outdoor show – Princess and the Chickpea – created in partnership with long time collaborators Nutkhut. We've previously made two new shows with them, Khoj in 2016 and Source in 2014 – so we're delighted to be co-creating again. This time the show is a reimagining of the classic Hans Christian Andersen's fairytale Princess and the Pea.
Princess and the Chickpea is a technicolour retelling of the Andersen's story, which transports us between 16th century Mughal India and modern day South East London. The show features puppetry, Kathak, live music, a sprinkling of humour and a bewitching narrative. It is a show suitable for all ages, and we can't wait for you to see it!
Rehearsals
We've just completed an exciting and successful week of rehearsals at 101 Outdoor Arts. Our performers met with the writers and directors for the first time to start bringing the story to life.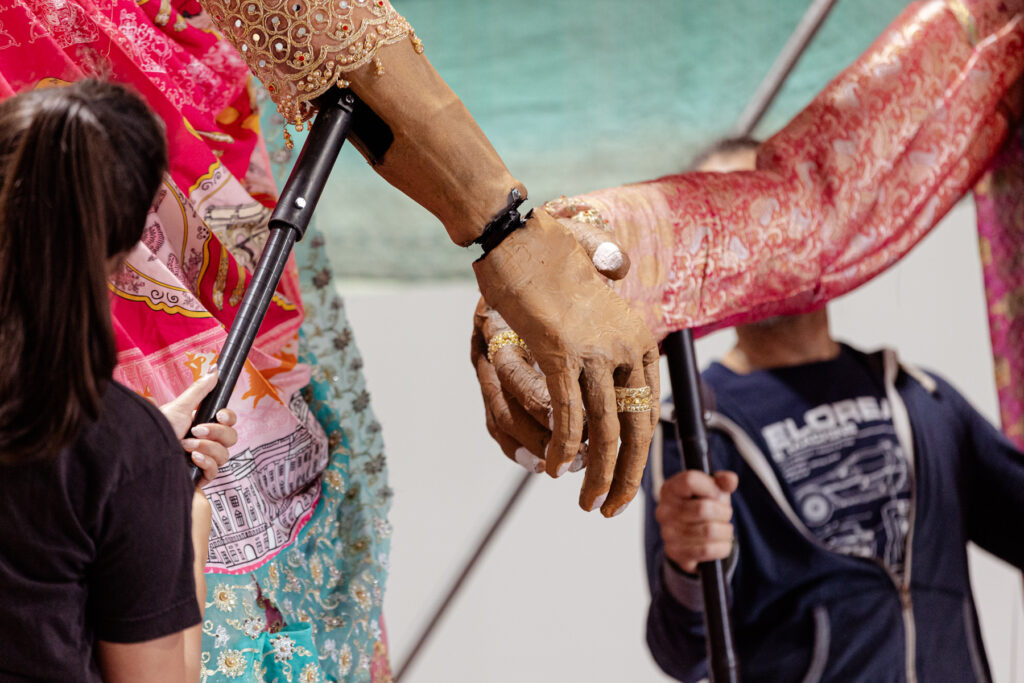 Once upon a time, in a rich and marvellous land far away, a handsome prince embarked upon a journey to find a bride…a 'true princess', whatever that means…
Show Dates 2023
We are looking forward to taking the show on the road and start touring over the summer. Here are some dates for where and when you can catch us:
Bula Festival: 5th August 2023
Camp Bestival Shropshire: 19th and 20th August 2023
Newcastle Mela: 27th August 2023
The show has been gratefully co-commissioned by Bula Festival, Camp Bestival Shropshire and Newcastle Mela. Thanks to Mela Partnership, Arts Council England and 101 Outdoor Arts for their support.
"We are all connected, we all share the same hopes, fears and dreams"

Simmy Gupta, Co-Artistic Director, Nutkhut
Photo Credits: Camilla Adams