We were delighted to be invited back to Paisley this year to once again curate their award-winning Halloween Festival with Renfrewshire Council.
This was our second year working in the town. In 2019 we bought the Dark Circus to the centre – an evil ringmaster led a huge parade through the town, with giant puppets, LED drummers and over 76 professional performers bringing the streets to life.
In light of the ongoing effects of the pandemic, and with people still wary of crowds, a few changes were made to the format of the event this year to create a safe environment which everyone could enjoy safely.
With this year's theme of Out of This World, we created an 'otherwordly' illuminated trail around the town centre. A series of spectacular displays and installations from local and national artists concentrated around Paisley Abbey, the Town Hall and the White Cart river.
The trail format meant that crowds were more dispersed, enabling people to enjoy the show at their own pace and in a manner they felt comfortable with.  The length of the festival was also extended, giving people more opportunities to come and see the show.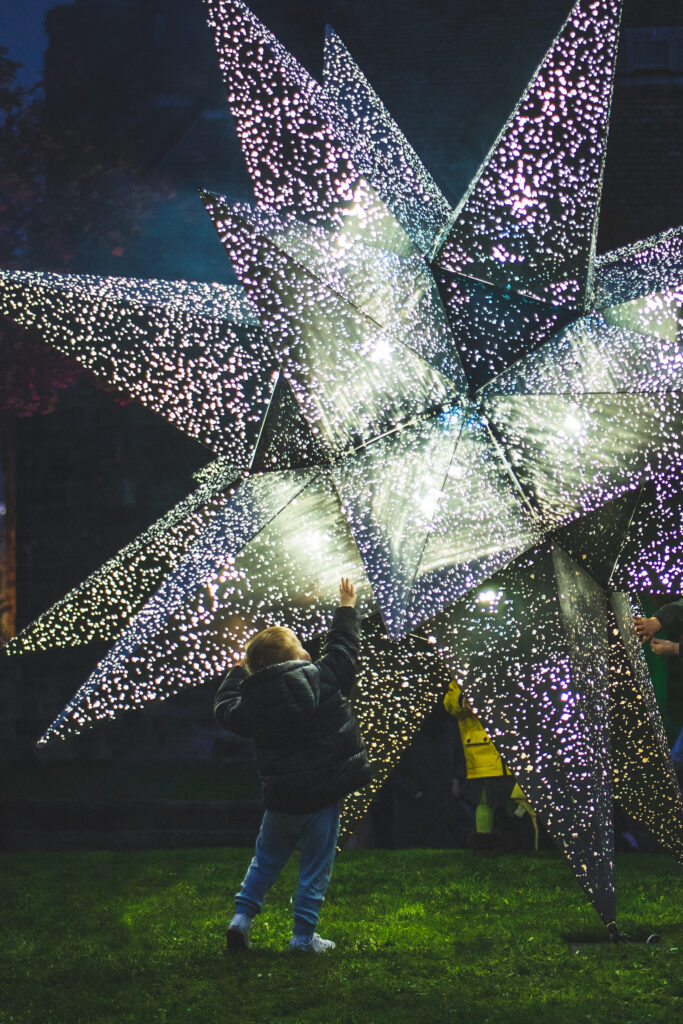 One of our favourite aspects of the festival is working with local community groups. In the run up to the festival we held a series of local workshops. Children made dioramas and alien heads which then formed part of the trail and were incorporated into the installations.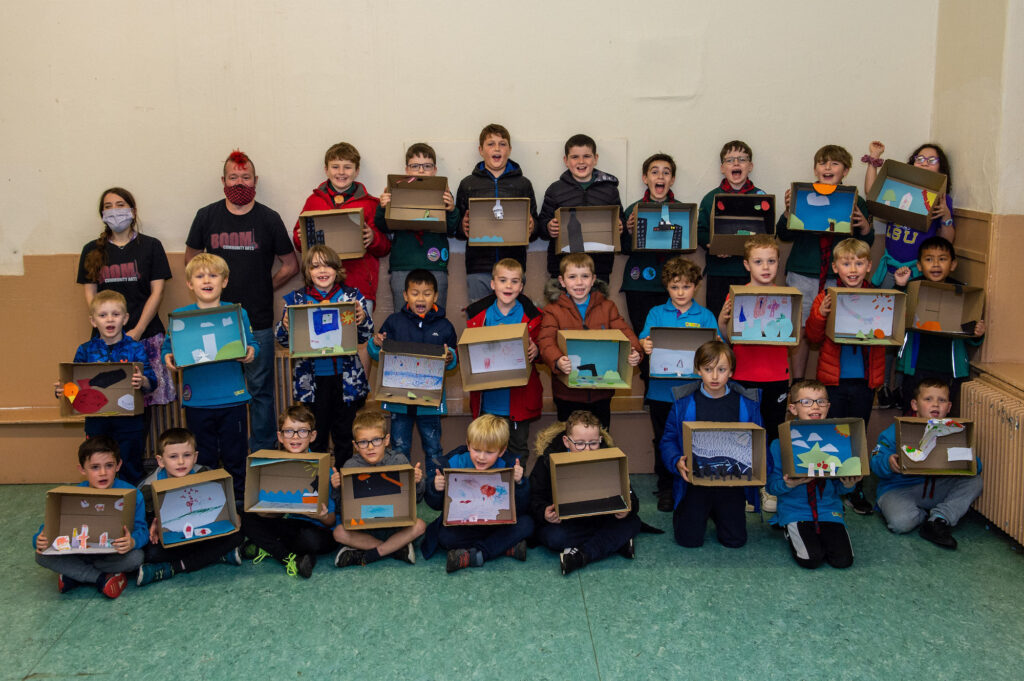 The dioramas contained hopeful messages for the future of the planet and were housed in local artist Mick Stephenson's fantastical spacecraft installation Earthship1.
Our Beavers and Cubs groups had a fantastic time building the dioramas… They really enjoyed the activities and being part of the installation, which they hope will raise awareness and get people working together for a brighter future.

Gerry Green, 21st Paisley St Mirin Scout Group Leader
We also had our ever-popular Umbrella Project there – always a fantastic way to get the local community involved.
Thank you to our brilliant Bijou team and all the local crew who helped us put this together. And thanks of course to Renfrewshire Council for inviting us back. Over 17,000 people came to see our beautiful installations, and the trail has just been shortlisted for 'The Best Visual Spectacular' at the Festival Supplier Awards! We will let you know if we win, wish us luck!
See you all for more Halloween antics in 2022.
Feature Picture: Creature From the Cart by Filthy Lukre and Pedro Estrellas